Carolina Reaper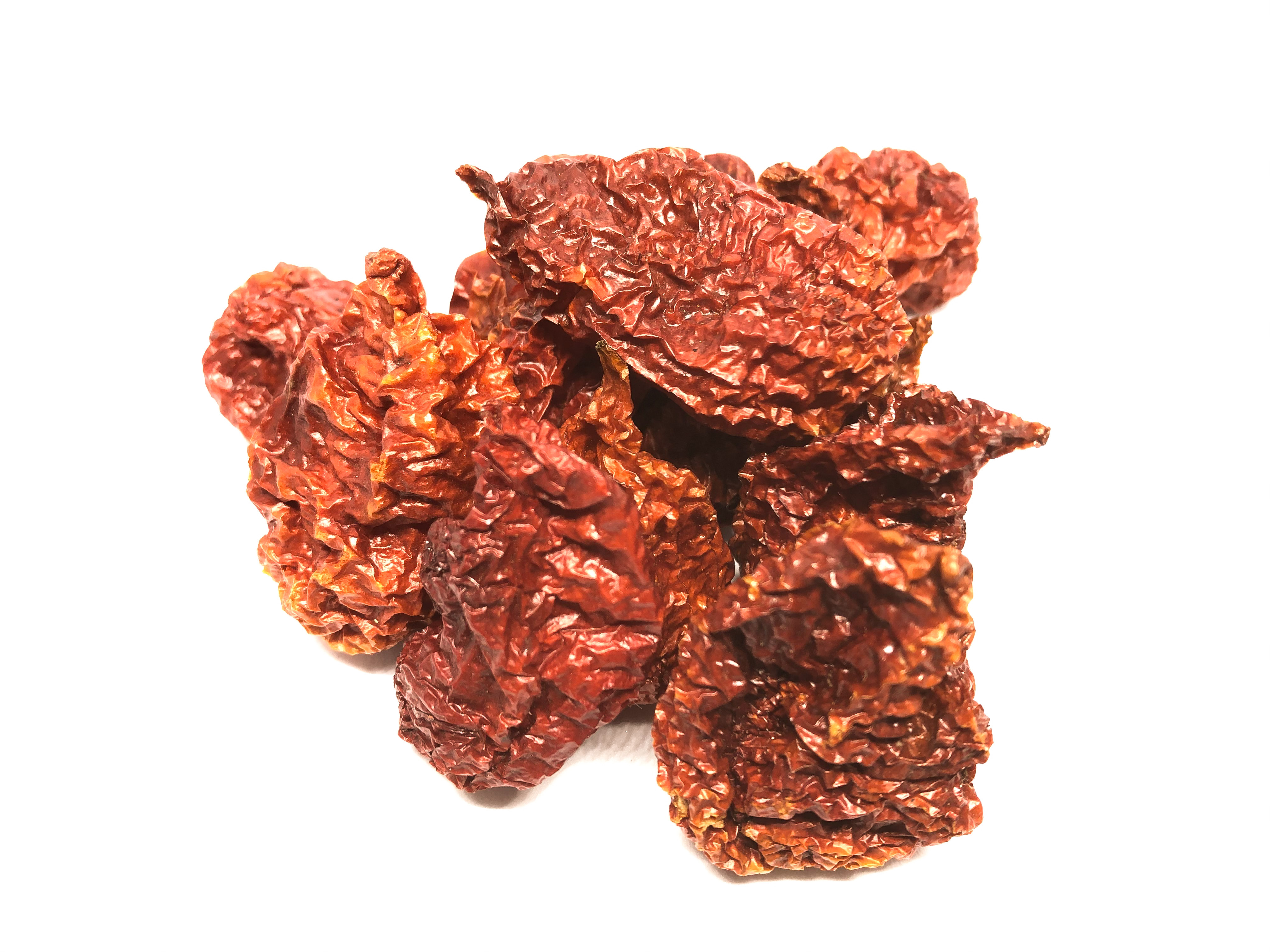 Carolina Reaper is the hottest chili with a sweet and fruity flavor that has a high heat value between 900,000 and 1,500,000 Scoville heat units. Carolina Reaper is a crossbreed between a Ghost pepper and a red habanero and is named 'Reaper' due to the shape of its tail.
The skin of the pepper is bumpy texture and a typical scorpion-like tail, much like that of a scorpion pepper.
Carolina reaper is available in 85 grams and bulk bag volumes of flakes and powder form for supplies with variety packages volumes.
For bulk order click here and for more information about this products call us on +256 393 208609, +256 701 970698 or email us on connect@essenceofafrica.ug